NURTURING THE POTENTIAL OF EVERY CHILD
The goal of our program transforms the hours after school into a time of opportunity for school-age students. Our after-school program ensures the safety for children (K-5th grade), while promoting healthy physical and emotional growth, helping working families and inspiring children to learn.
YMCA Afterschool programs strive to help each child reach their full potential by offering a positive and enriching environment that encourages the development of character, leadership and cooperative spirit. We offer care after school until 5:30pm at Findlay Elementary School.

Days & Times:
3:00-5:30PM
Monday-Friday

Location:
White County Board of Education (Old Findlay Elementary)
576 Hale Street
Sparta, TN 38583

Ages:
K-5

Registration Fee:
$40 per week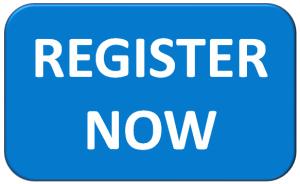 Philosophy
Y Afterschool is a program of the Sparta/White County Family YMCA. This program is provided in collaboration with your school district. We uphold the heritage, tradition and values of the Y throughout our program activities. We consistently demonstrate respect and support for all families, appreciating their right to determine and practice their own beliefs.
Purpose & Goals
To provide a safe, nurturing environment for all children by promoting healthy character development of spirit, mind and body. We work collaboratively with families, communities and school districts to ensure that each child receives a consistent set of life skills for success.
Activities Your Child Can Expect
Y Afterschool includes a healthy combination of homework / quiet time and high-level activity to keep the days busy and fun. There are sports and organized games that help develop the child's sense of fair play, teamwork and physical coordination. Arts and crafts, songs and music encourage the children to explore their imaginations and utilize their creativity. Our enrichment activities include special areas of interest. Y after-school also incorporates a variety of special activities to ensure departure from the daily routine. Special events promote leadership skills, volunteerism, organizational skills, problem solving and a sense of cooperation.

We offer financial assistance to low-income family households. Financial assistance applications must be turned into the office or scanned and emailed to info@spartawhitecountyymca.org.
For additional information contact our Child Care Director at caleb.spartaymca@gmail.com.