From Our CEO
For more than three decades the YMCA has been a constant in the lives of Sparta residents, including myself. I began attending the YMCA at 13 years of age aspiring to take my basketball game to the next level. In 2008, I met the love of my life at the Y and married her five years later. Needless to say, the YMCA has a very sentimental place in my heart. After fours of employment at the Y, I left for four years to pursue my own business adventures. However, I never felt at home during my time away from the Y. Returning to the Y in December of 2018 made my heart whole again and brought me back to the place I had planted my roots.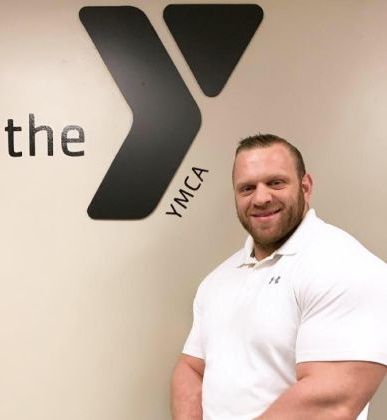 Through decades of social change and economic ups and downs, the YMCA has steadfastly provided a welcoming place for fellowship, enrichment and personal development. Regardless of the size of our budget, its purpose has remained unwavering and true: with our Christian heritage guiding us, we put principles into practice through programs that build healthy spirit, mind and body for all.
The YMCA is so much more than just a building on the corner of Moore Street. It is a powerful association of men, women and children joined together by a shared commitment to nurturing the potential of kids, promoting healthy living and fostering a sense of social responsibility. We believe that lasting personal and social change can only come about when we all work together to invest in our kids, our health and our community. That's why, at the Y, strengthening community is our cause. Every day, we work side-by-side with our neighbors in 10,000 communities to make sure that everyone, regardless of age, income or background, has the opportunity to learn, grow and thrive. We became a leading nonprofit by helping people everywhere develop the skills and relationships they need to be healthy, confident and connected to others. Parents desire a safe environment in which children can learn practical and social skills and develop positive values. Kids want to exert energy, discover who they are and what they can achieve and be accepted among each other. Adults want to learn more, do more and live more healthily. Senior citizens need a place to manage their health and build camaraderie. Families need a place to connect and escape the everyday routine. We nurture life lessons in kids, foster health and well-being among people of any age or background, bring people together to pursue passions old and new, and provide mutual support for everyone in our community.
Thank you for your support of the YMCA mission in Sparta. I hope that our community comes to love the Y as much as I do and together, we can lift our community up with our service and Christian ministry. I would like to thank everyone for the support or welcome you to come see me personally and learn more if you haven't joined already!
Kyle Goff